Scrumptious Food & Drinks
We love it when you love it. And you will love it all. Because The Kilberry is one of the best restaurants in Meath!
Our restaurant offers many favourites for each meal of the day. We aim to accommodate all tastes with great locally sourced meat, fish and vegetables. Our varied Junior Menu is very popular with our younger diners. All menus are available to view below.
We aim to please with an extensive selection of draught and bottled beers, with non-alcoholic and gluten-free options available. Our Wine List offers a fine selection of New and old world wines. Our Cocktail menu features some favourites along with bespoke cocktails from our own mixologist.
Our restaurant is a lovely space to celebrate family occasions. From christenings to anniversaries, communions to birthdays, we are happy to tailor a menu to your requirements. Our 80 seater restaurant can offer families a peaceful, private space to gather together after a funeral. We offer a number of options and work with families to cater to their individual needs.
The Kilberry Pub & Kitchen is ideally suited to catering for large groups. Our ample car park can provide parking for cars, buses or bikes. We offer Set Menu options to larger groups, which can be tailored to the group needs. We are happy to provide finger food for bus tours. We can arrange pre-ordered meals for cycling clubs. The pub is a popular choice for Christmas parties, with our Christmas menu followed by live music in the bar.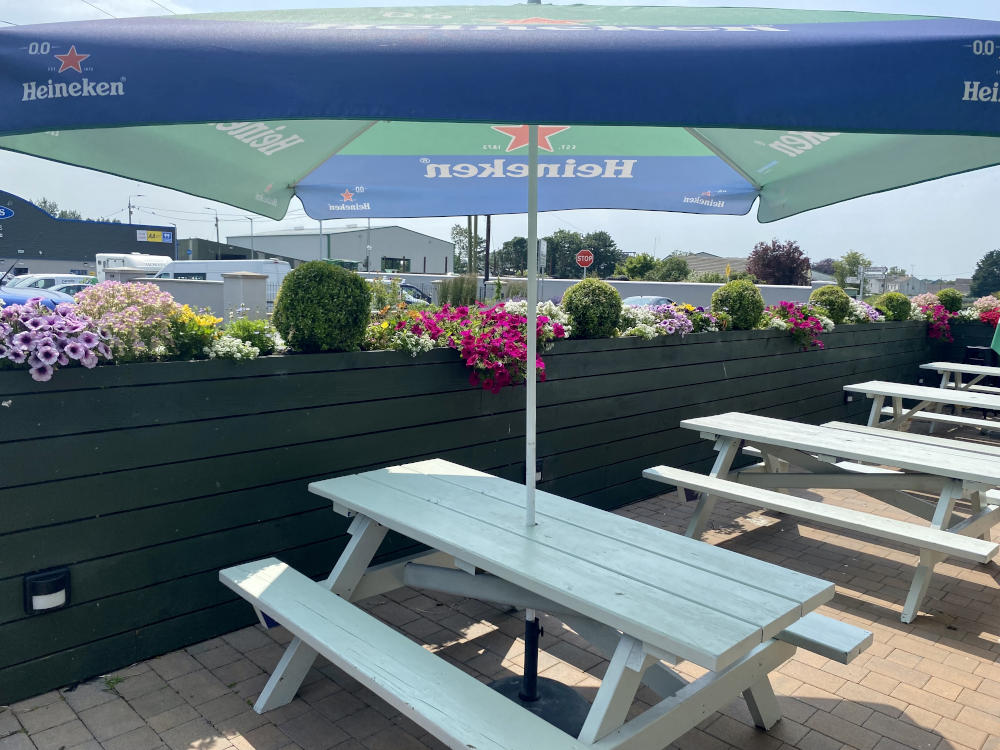 Adjacent to our indoor restaurant, we have a pretty outdoor dining area. Surrounded by seasonal flowers, this little oasis is ideal for warm days and those wishing to have their pet accompany them for dinner. Indeed, dogs are welcome in all our outdoor areas with a cool bowl of water at the ready.
We are very lucky to have wonderful staff, many of whom have been with us since day one. There is always a friendly smile and plenty of laughs among our hard-working local crew. This makes us one of the best restaurants in Meath!